Mining Industry Takes Centre Stage At Bitcoin Miami
Bitcoin Miami was a four day event held from the 6th of April until the 9th of April as a "four-day pilgrimage for those seeking greater freedom and individual sovereignty". 
Many cryptocurrency, blockchain and Bitcoin enthusiasts have gathered together in Miami in hopes of building the city's reputation as one of the key locations to develop blockchain technology, despite holding an underdog status.
Many companies are using Bitcoin Miami to network, share ideas and any relative announcements to the wider cryptocurrency community and industry. 
It was an experience for all, with guest speakers including Michael Saylor of MicroStrategy, U.S. Senator Cynthia Lummis, sports stars Serena Williams and Odell Beckham Jnr, and many more.
Whilst there were many highlights, one of the most important aspects to come out of Bitcoin Miami was that the mining industry got a great deal of spotlight, after spending several previous conferences in the shadows.
With a plethora of audiences and discussion being lively, the mining sector actually almost took half the exhibition space at Bitcoin Miami. In doing so, new mining equipment and rigs were on show throughout the week, with long lines of consumers being seen at all the booths of mining companies, with potential deals being made.
Per CoinDesk, Wall Street investment firms and financial institutions such as B. Riley, HC Wainwright and BNY Mellon hosted events to schmooze with miners, and the week's mining parties were buzzing with attendees from pools to venture capitalists. There were even some deals that were announced during the week, including Applied Blockchains's filing for a mining IPO and Core Scientific's (CORZ) $75-million debt transaction.
"Last year, it wasn't that [mining] was an afterthought, but it didn't have nearly the pull or the promotion from the conference," Whit Gibbs, the Founder and CEO of Bitcoin mining and services company, Compass Mining, told CoinDesk from the exhibition floor. "And this year…they promoted [the mining stage], they've got speakers that are more engaging, drawing in the crowds. It's been great," he said.
Compass Mining's very own booth was very popular amongst the mining enthusiasts at the conference, with Gibbs having to pause his interview with CoinDesk several times to greet them. 
In attendance were also three top mining rig makers, at least four providers of immersion cooling, three to four energy services providers marketing their environmentally-friendly solutions and three miners serving retail clients. There were also several other new mining rig manufacturers on the floor.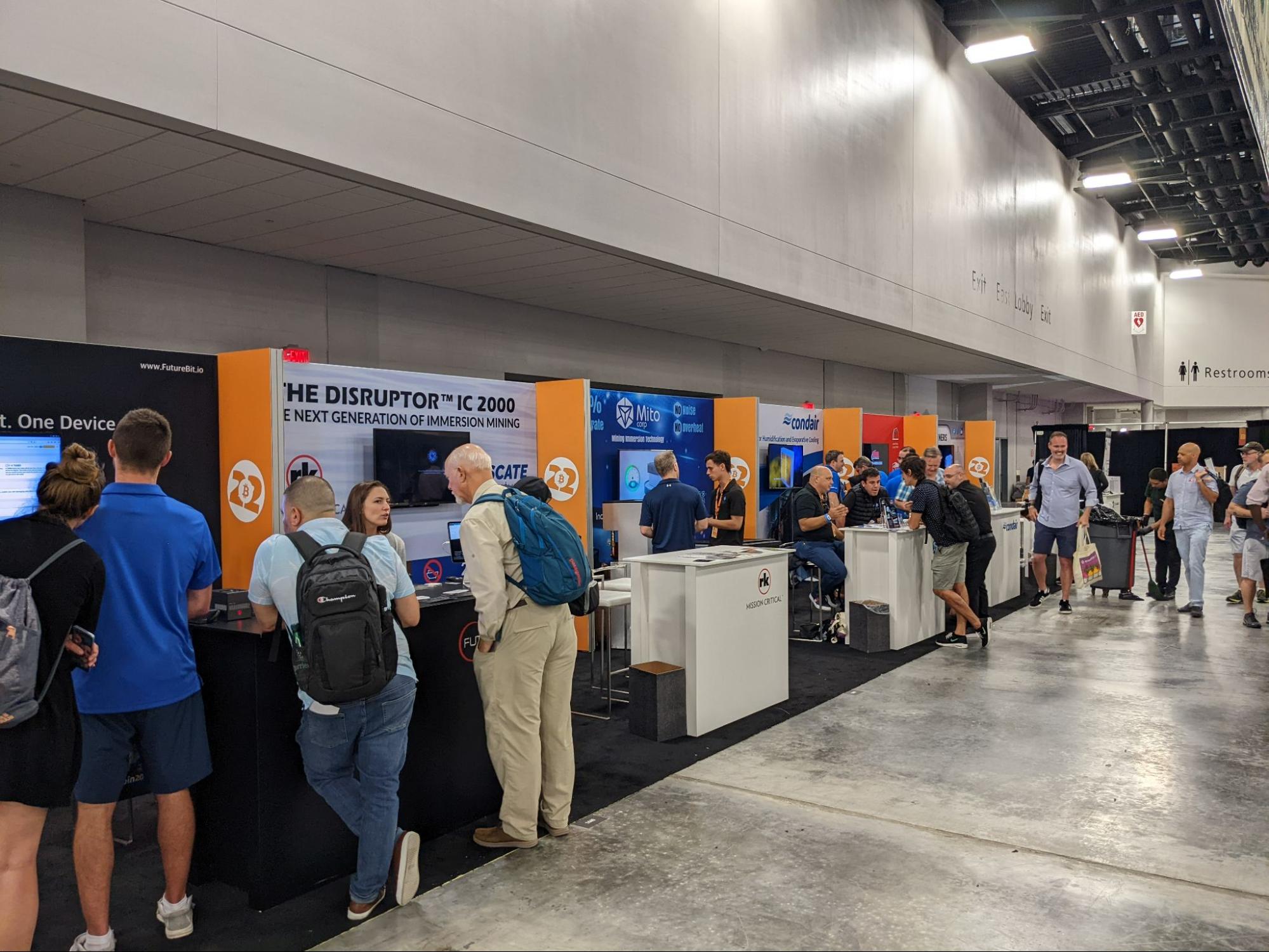 Gibbs noted in his CoinDesk interview that "competition is going to make everything better for the consumers when it comes to mining services", something Mining Store members can be excited about!
In addition to hardware suppliers such as Compass, many mining rig manufacturers were present at the conference, including China-based giants Bitmain, MicroBT and Canaan, both of which the latter two unveiled more powerful and efficient new rigs at the conference, whilst Bitmain was able to present its giant mobile Antbox containers that can host up to 180 machines, and allow immersion cooling. See the images below: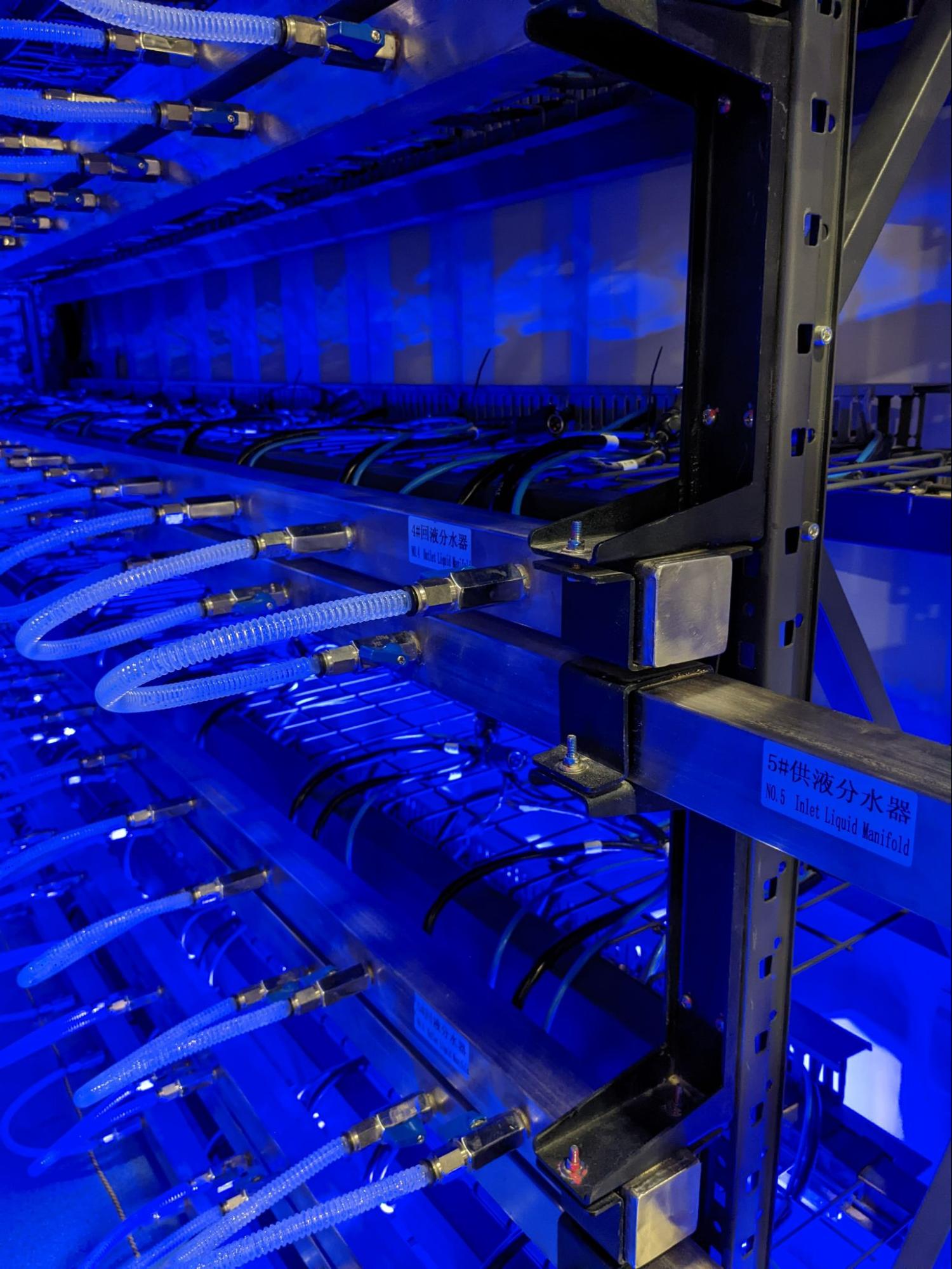 As well as those core hardware manufacturers, there were fresher faces on the scene, an indication that new market entrants may be attempting to break into the highly competitive mining rig manufacturing industry. 
Gibbs exclaimed "when it comes to the hardware side, there's more of a presence from different providers than I've ever seen at a conference before". However, Gibbs did note that he is "slightly apprehensive" of all the new competitors on the scene. "I think we have some people here that are promoting products which are not proven so it could pose a risk for people who are interested in buying them," Gibbs noted.
Albeit Bitcoin Miami in 2022 did seem to have less noise than prior years, potentially due to the current market context, it's great to see the mining industry come out of the lesser shadows of prior years and begin to become far more popularised amongst cryptocurrency and Bitcoin enthusiasts. With the mining booths being a hit all weekend, and fresh competitors and manufacturers entering the market, the mining industry is growing at a fast pace and will continue to in the near future.
The Mining Store team plans to attend a very similar event – Consensus 2022 by CoinDesk, a showcase and celebration of what cryptocurrency has to offer. Held in Austin, Texas, from June 9th-12th, it will cover all sides of cryptocurrency, blockchain, Web 3.0 and the Metaverse.